Word of the Day
This Day in History
Get Your Local Weather
<!-Weather in Shreveport, United States on your site - HTML code - weatherforecastmap.com -->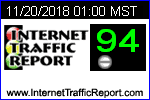 Take a break ...
My Guestbook
Please sign the Petition
Petitioning David Raith,Executive Director
United States Figure Skating
Improve the quality of the IceNetwork Service
It's clear that the problems with IceNetwork can no longer


be ignored, and United States Figure Skating or IceNetwork
must take steps to address them. This petition asks that USFS/IN


along with its partner, MLB Advanced Media,to be accountable


for the quality of its service and fix the obvious problems with streams


even at its low-level competitions. Paid Subscribers deserve


to know that the service they pay for can be relied upon.